Growing a Sustainable Market
Growing a Sustainable Market Product details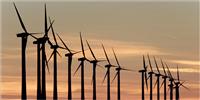 Product by:
Africa Sustainable Energy & Environment Platform


Africa Business Communities is one of the major players in African market research through the Africa Business Panel, a strong research tool with over 5000 participants. On the Africa Sustainable Energy & Environment Platform, businesses can come together on this Eco Website to share their thoughts on energy efficiency and Renewable Energy.
Members of Panel work in the private sector for businesses registered in and operating out of Africa. They are the senior managers, entrepreneurs or experts that form the backbone of the business community throughout the continent.
Please use the Contact form on the right for Growing a Sustainable Market information and ordering.