Aldabra Ecotourism Product details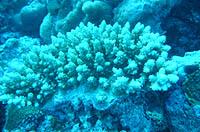 Product by:
Seychelles Islands Foundation (SIF)


Aldabra Ecotourism is a Sustainable Ecosystem and a marvellous tourist attraction, was designated a World Heritage Site as Aldabra is the largest raised coral atoll on the Earth and is incredibly less disturbed than most other atolls in the Indian Ocean and elsewhere in the world.
This amazing place offer an Eco Tourism and Green Tourism with the Conservation Management, has been involved by the following programs, such as Fauna conservation objectives, Vegetation conservation objectives, Coastal ecosystems (beaches, mangroves, lagoon islets) objectives etc. Aldabra also contains superlative natural phenomena or areas of exceptional natural beauty.

So many precious endangered species that seeks refuge in Aldabra, tourists will be invited to watch and recognize different turtles; particularly nesting green turtles (Chelonia mydas) are congregated here. In addition, travellers have the opportunity to go birdwatching the world's second largest breeding population of frigate birds and the last flightless bird species in the Indian Ocean, as well as and a number of endemic taxa of plants and animals.
Please use the Contact form on the right for Aldabra Ecotourism information and ordering.
Other Seychelles Islands Foundation (SIF) Products
1 listed

Seychelles Green Education and Research Programmes is part of the Plant Conservation Action group, a non-governmental organisation. We dedicate to the conservation ... more »
Conservation Groups –
Conservation Organisations –
Eco Education