Eco Halterneck Top Print Product details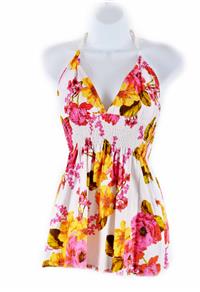 Product by:
2nd Take


Eco Halterneck Top Print is made from 100% organic cotton with a large floral print in pink and yellow.
This is a really gorgeous and flattering piece.
2Take Eco Halterneck Top Floral Print is ideal dress for summer look.
In the glory of beautiful colour, shine your light!
This gorgeous top can also make your body look sexy and it's very comfortable to wear.
Please use the Contact form on the right for Eco Halterneck Top Print information and ordering.