Eco Cycling Program Product details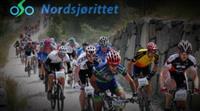 Product by:
SafariSimbaz


The Safari Simbaz Trust aims to explore potential talent and develop world class athletes within the disadvantaged children in underdeveloped communities around Nairobi. We provide support Eco Cycling Program to enable these youths fulfill their sporting dreams and help rebuild their communities and confidence though alternative career paths such like tour guides and bike mechanics.
Our Cycling Program is a Green Event, Environment Careers & Jobs and Eco Training Programs. In order to apply the modern training techniques, we are providing professional performance coaches, physiotherapists, nutritionists and other staff will complete the back-room support structure.
The very best athletes will train to become full time cyclists for the Safari Simbaz Racing Team. Everyone benefits from the discipline instilled through training and competing as well as the highly marketable mechanics skills, no matter the level and aspects of their targeting.
Please use the Contact form on the right for Eco Cycling Program information and ordering.