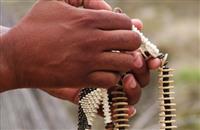 Product by:
Serendipity Africa


Serendipity Africa is a responsible Wildlife Consultancy Companiesand we offer a large range of services to assistance the Eco Tourism industry and potential tourists with all detailed information in regards to Eco Africa Tourism experiences in Southern Africa. Our goal is to learn how to work a customized Green Tourism for our visitors, meanwhile protects our natural surroundings.
Our Sustainable Tourism service is going to support you and to meet your satisfaction in an affordable way, providing an open channel for communication aimed at helping the industry to navigate the complicated issue of managing the business footprint. A new pilot project is coming soon at Platbos Forest in the Overberg, Western Cape, where an initial donor has recently purchased 12,000 trees.
Our services also face to different other interlinked sectors, such as an accommodation establishment, the issue of working positively towards making South Africa the best Responsible Tourism destination in the world is in our hands. In an industry that is increasingly recognised for its global economic potential, and its ethics, this gives us a real opportunity to collaborate together for a better future, knowing exactly where and how we can make a difference.
Please use the Contact form on the right for Eco Africa Tourism information and ordering.